Swedish singer Zara Larsson released her new single 'Never Forget You' earlier in the month and followed it up quickly with the official video for the song. As usual, it's fabulous. It features Grammy-nominated British artist MNEK, and made it to number 2 in the Swedish singles charts before it peaked.
Both Larsson and MNEK's vocals have obviously been recorded separately, and then melded in the chorus, but what has been produced is an absolutely massive single. Huge vocals and soaring emotions, and their two voices superbly complimentary.
Advertising
And what always gets me about Zara Larsson is how she hasn't hit it big in the US yet? She is far more talented than some of the singers who are currently heading US music charts, yet seems to be struggling to get much attention from the American entertainment media. Amazing to me, as she is exactly what they love — a powerful voice, catchy addictive songs and drop dead gorgeous.
Watch Zara Larsson's official video for 'Never Forget You' below. It's beautifully filmed, and that song will stick with you for days.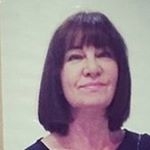 Latest posts by Michelle Topham
(see all)