Weezer's new album is named 'Pacific Daydream' not 'Black Album'
Popular American alternative rock band Weezer are back with a new album this year.
Called Pacific Daydream, it will be the eleventh studio album for the band, is to be released on Crush Music/Atlantic Records and is the follow up to their critically acclaimed 2016 album White Album.
Weezer had originally decided to name the new album Black Album as lead singer Rivers Cuomo said last year it was an album that would be looking at some dark subjects, so he felt that description was appropriate. Heck, he was even going to be swearing in some of the songs.
But, when the name was announced yesterday, Pacific Daydream was the one that emerged.
An interesting name too as Cuomo once said the album was going to be like "the Beach Boys gone bad". Alrighty then.
Don't think Pacific Daydream won't end up being the Black Album as well though, as the band sometimes ends up with two names for albums they release.
Meanwhile, Weezer released a new song Mexican Fender yesterday. It is the second single from the album and came with a 'visualizer' music video featuring the seagull version of a stalker who steals things from other beach-goers to present to the bathing beauty he apparently loves (watch it below). And yep, it is typically Weezer catchy.
As for the band, they are currently on tour in North American and will soon be heading to Europe for a slew of European concerts. Check their website for the current locked in dates. The tour ends on December 2nd.
Weezer's Pacific Daydream will be released on October 27th.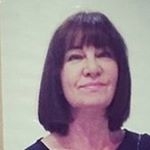 Latest posts by Michelle Topham
(see all)