Weezer's 'California Snow' video not only illustrates the song recently used on the soundtrack of the upcoming new movie Spell, it also attempts to incorporate some of the film's psychological subject matter into it.
And then goes to the extreme.
The 'California Snow' video features actor Adam Devine as a strange therapist, and Spell star and director Brendan Walter.
In a 3:32 second session, the pair act out bizarre ways to help Walter overcome the death of his Spell fiancée, including scream-therapy. It ends with Devine playing bongos and guitar while Walter lies on a coach experiencing an awakening.
Weezer's 'California Snow' video also shows clips from the film. A film about an illustrator who travels to Iceland after his fiancée suddenly dies.
Once there, he either experiences true supernatural happenings, or his psyche starts to break down due to his grief and to running out of the medication he usually takes to keep his psychological disorder in check.
It is up to him to figure out what is causing his experiences, and then deal with them.
Spell stars Brendan Walker, Barak Hardley and Jackie Tohn. The film will arrive in select theaters and on-demand services on November 19th.
Until then, watch Weezer's 'California Snow' video below, and all the bizarre happenings that encompasses.
Weezer themselves will be performing with Green Day and Fall Out Boy in a summer tour that begins its North American segment on July 17th, 2020.
 Related: Weezer performs 'Thank God for Girls' on Conan and completely rocks it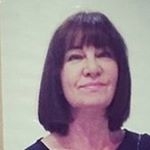 Latest posts by Michelle Topham
(see all)