TOHO has just released a trailer for their film adaptation of the TV series What Did You Eat Yesterday? (aka Kino Nani Tabeta? in Japanese).
What Did You Eat Yesterday? is based on Fumi Yoshinaga's popular manga.
The movie will star Seiyo Uchino and Hideotshi Nishijima, who will reprise their roles from the TV series of the same name.
Director Kazuhito Nakae will also return from the TV series to direct the film, with Naoko Adachi also back to write the script.
If you are not familiar with the What Did You Eat Yesterday? TV series or manga, it is a warm-hearted story about a middle-aged gay couple who love enjoying life through the food they cook and eat.
The two men spend hours in their kitchen making food, around the table eating it while they talk about their days, or cooking for family and friends.
It is a lovely series about love, family, good food and present day Japanese society.
The What Did You Eat Yesterday? manga series has been published in Japan since 2007, with the 18th compiled book volume out earlier this year.
The 15th volume is currently available in English via Kodansha, with the 16th on its way soon.
The live action series aired in Japan in 2019.
Watch the What Did You Eat Yesterday? trailer below.
The film itself will premiere in Japan on November 3rd, with no word yet as to when, or if, it will arrive in the west.
Fingers crossed, though, as the more gay-positive films we see, the better.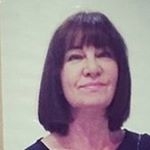 Latest posts by Michelle Topham
(see all)