That rap song at the end of The Killing Vote, Episode 4 is a hella addictive track
The new Korean crime thriller The Killing Vote is getting rave reviews for its plot and for the performances of lead actors Park Hae Jin, Park Sung Woong, and Lim Ji Yeon.
Along with the exciting plot, the SBS drama recently featured an incredibly addictive and very cool rap song playing over the end credits of its latest episode.
That song, called 'On Fire', was a new release played over The Killing Vote, Episode 4 end credits, and is performed by South Korean rapper and hip hop artist 1Kyne in collaboration with R&B singer/songwriter Jiselle.
The track was officially released on The Killing Vote Original Television Soundtrack Part 1 yesterday (August 31st) via Danal Entertainment and RIAK, and is one of those tracks you hear once and immediately want to find out who recorded it.
Well, that, and putting it on repeat and listening to it again and again.
What is The Killing Vote and where can you watch it?
The Killing Vote follows a shadowy masked figure simply known as Gaetal.
He/she creates surveys via mobile phone text message and asks recipients whether they think certain criminals should be put to death.
If the survey has a more than 50 percent positive response, Gaetal then murders them.
The drama is currently airing on SBS TV in South Korea every Thursday at 21:00 (KST). (Annoying that it is a one-episode-a-week K-drama, but there ya g0).
The Killing Vote also streams via Amazon Prime Video in some regions.
Listen to 1Kyne and Jiselle's 'On Fire' from The Killing Vote, Episode 4 end credits in the video, and on the Spotify widget.
It isn't the best thing about this superb SBS drama, but it is one of them.
You can watch the first four episodes of The Killing Vote via Amazon Prime Video now.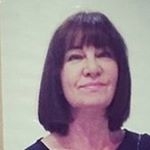 Latest posts by Michelle Topham
(see all)