There is a mournful song playing on the soundtrack of the Korean drama Song of the Bandits, Episode 2 around 43 minutes into the episode as Eon Nyeon learns the man who killed her parents is in Gando.
She is then asked if she wants the information on him so she can go and kill him, but Eon Nyeon replies "My big plans for revenge seem utterly worthless to me now, you know? Now it's important to live and eat right".
Advertising
She then walks away as the song begins to play, and as she stops to read details about her next job.
The same song also plays on Song of the Bandits, Episode 6 as the intro song, and at the end of the episode as Eon Nyeon remembers how her parents were murdered by their compatriots.
What is the mournful song playing on Song of the Bandits, Episodes 2 and 6?
The same gorgeously melancholic track is called 'Sad Hitman' by Seori (aka  서리) in Korean), and is one of two songs the South Korean singer songwriter contributed to the Song of the Bandits soundtrack along with the more upbeat 'Hitman'.
A singer who also provided music for last year's Remarriage & Desires drama, and for the soundtrack of the superhero film Shang-Chi and the Legend of the Ten Rings.
Both songs were written about the crazy, but fabulously entertaining, hitman Eon Nyeon (beautifully played by Lee Ho Jung), and feature Seori's stunning voice, which is wonderfully reminiscent of both Billie Eilish and of Avril Lavigne, who Seori admits is her idol.
Advertising
Listen to Seori's 'Sad Hitman' from both Episodes 2 and Episodes 6 of the Song of the Bandits via the official Song of the Bandits soundtrack via Spotify, and in the video.
The utterly superb K-drama Song of the Bandits stars Kim Nam Gil, Seohyun, Yoo Jae Myung, Lee Hyun Wook, and Lee Ho Jung.
All nine episodes of the first season are now streaming on Netflix for most international regions and, if you haven't watched the drama yet, I highly, highly, highly recommend you do.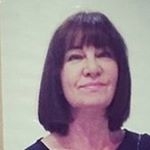 Latest posts by Michelle Topham
(see all)