The Korean drama Crazy Love is one of the best K-dramas to come out of the country this year.
Beautifully written, with over-the-top quite crazy characters, an even nuttier plot and two main protagonists you cannot take your eyes off the minute they both arrive on the screen.
Kim Jae Uck, not only for how beautiful he is, but also for his insanely superb acting as CEO Noh Go Jin, and Krystal Jung as his secretary Lee Shin Ah, newly diagnosed with a brain tumor and, apparently at the end of Crazy Love Episode 1, someone who has been driven nuts by both terrible boss Noh Go Jin and her tumor.
At least if breaking into his house dressed like a burglar, and raising a hammer at her boss's head is anything to go by.
What made that final scene in Crazy Love Episode 1 even better was the cool, high energy, incredibly catchy track playing as the hammer is surprisingly raised, and as the end credits begin rolling. (And in future episodes too).
What is that track? And who performs it?
What is song playing over end credits of Crazy Love Episode 1?
The track is called 'I'm Crazy' and is performed by Jeon Woong and Lee Dae Hwi.
It is a song that, surprisingly, did not chart in Korea when it was released earlier this year as a single.
Why, I have no idea, as in beat, melody and vocals, the song is darned addictive.
Jeon Woong (전웅) and Lee Dae Hwi (이대휘 who is usually simply known as Daehwi) are members of the boy band AB6IX.
Both singers have gorgeous voices.
Dae Hwi, however, is also an accomplished songwriter and producer, having written and produced songs not only for himself and for AB6IX, but also for a long list of popular artists including Wanna One, MXM, Park Ji Hoon and Kang Min Hee.
At still just 21-years-old, you would be hard pressed to find an artist 10 years his senior who has written and created as much as Dae Hwi has produced.
As for Jeon Woong and Dae Hwi's 'I'm Crazy', the song perfectly encompasses the atmosphere of that final scene of Crazy Love Episode 1 — with its exciting 'love hate' lyrics, and melody that just makes you want to get up and dance.
Listen to Jeon Woong and Dae Hwi's 'I'm Crazy' in the song's music video, which features scenes from the superb K-drama, and on the Crazy Love soundtrack below.
Watch Crazy Love on Disney Plus.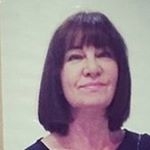 Latest posts by Michelle Topham
(see all)