One of the best Boys' Love dramas to come out of Japan is The Novelist starring Takezai Terunosuke and Izuka Kenta.
Based on the manga Pornographer by Maki Marukido, the 2018 drama features two superb performances by the main leads, an involving, unique plot and, of course, the expected "man meets man, things happen, and they fall in love" scenes all BL fans adore.
Along with the exceptionally lovely performances and the interesting story, The Novelist also features various soul-grabbing songs.
Including The Novelist's ending theme song.
That track is 'Twilight Dreams' by Chihiro Onitsuka, a Japanese folk rock singer who is known for her poetic lyrics, and who has had a very successful career since her first single release in 2000.
'Twilight Dreams' is a track that initially sounds sweet, but quickly morphs into a heart-wrenching illustration of the emotions a woman feels when, even though the relationship she is now in is suffering from problems, she still realizes she cannot stop feeling connected to the man she still loves:
When I always feel unsure
and don't know what in the world to say,
everything is transmitted
in your eyes that began to run
as we tremble in the violence.

No more, no more fleeting fragments of me.
No more, I'm not going anywhere today.
Twilight, tonight, tonight is transforming into a warmth
that can only connect me to you.

The two of us who knew too much, the world is leaving us behind
Listen to 'Twilight Dreams' by Chihiro Onitsuka, aka The Novelist ending theme song, on the Spotify player and in the video.
Onitsuka herself has a gorgeously rich voice that seems to easily portray the deepest and most heart-breaking of emotions.
You can currently watch The Novelist and its sequel The Novelist: Spring Life on Viki.
If you enjoy a good boys' love drama, they don't get much better than this one.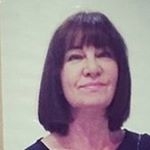 Latest posts by Michelle Topham
(see all)