If you just started watching Battle for Happiness, the what-appears-to-be-at-least-from-the first-episode a superb South Korean murder mystery, you may have become hooked on that gorgous song that plays over the Battle for Happiness, Episode 1 end credits.
Just like I was.
In which case, you will be thrilled to know that that song was officially released via Genie Music Corporation today.
A South Korea music distribution company that seems to always release K-drama soundtrack music much faster than companies like Stone Entertainment.
Yay!
What is the song called that plays at the end of Battle for Happiness, Ep. 1?
The song itself is called 'Behind' by Sonnet, a South Korean pop and R&B singer, and was released on the Battle for Happiness Pt. 1 OST earlier today, along with a lovely instrumental version of the track.
Sonnet herself (aka Sonnet Son, aka Son Seung-yeon) got her main start in the music business when she won the talent show The Voice of Korea back in 2012.
Since then, the now-29-year-old singer has released two full-length albums, almost a dozen singles, several collab singles and has also provided the voice for characters in Korean-language releases of movies like Wicked and The Bodyguard.
Sonnet's 'Behind', by the way, is just one of many songs the talented South Korean singer has contributed to K-drama soundtracks in recent years, including tracks for the soundtracks of The World of the Married, Grand Prince, Again My Life and Less Than Evil.
Listen to 'Behind' by Sonnet from the Battle for Happiness Pt. 1 OST in the just-released live clip music video via Genie Music's YouTube channel below.
You can also put the song, along with its instrumental version, on 'Repeat' like I did this morning via the Spotify player below.
It really is a beautifully powerful and dramatic thing, isn't it? And Sonnet's voice is superb.
As for Battle for Happiness (aka행복배틀 in Korea), the drama airs on ENA in South Korea every Wednesday and Thursday at 21:00 (KST).
Outside Korea, the drama is streaming on Amazon Prime Video in some areas.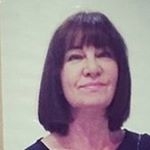 Latest posts by Michelle Topham
(see all)