K-drama Doctor Cha features stellar music on its soundtrack
Doctor Cha is currently one of the most popular Korean dramas, both in South Korea and internationally due to it being streamed on Netflix.
The show is being praised for its comedy, plot and the performances of both its main and supporting actors.
Especially for the brilliant performance of Kim Byung Chul as Doctor Cha's vile husband Seo In Ho.
Uhm Jung Hwa also does a great job of portraying protagonist Cha Jung Sook.
If you can stand hours of watching a weak, whiny woman who momentarily grows a backbone, and then dissolves into a fully-fledged jellyfish over and over again. (I dislike her character immensely but Uhm Jung Hwa does portray her beautifully).
Along with the entertaining plot and characters. Doctor Cha also features several very cool Korean pop songs.
Songs like the one playing over the Doctor Cha, Episode 1 end credits.
What song plays over Doctor Cha, Episode 1 end credits?
That song, which starts right after Cha Jung Sook calls her husband Seo In Ho a "little bastard" for refusing to donate part of his liver as her's fails, and then plays over the episode's end credits is called 'Shine Like a Star' and is performed by South Korean singer and composer Sondia ( (손디아 in Korean).
It is a song that immediately grabs your attention because of its fun beat and catchy melody. Sondia's vocals kill it as well.
Throw in that the track's lyrics are perfect for Cha Jung Sook realizing her husband is an a-hole, and that she probably needs to put herself first rather than him:
Don't say anything
Why do you say "no"
Mind your own business
Just watch your arrogant mouth
The heroine (Ooh) is always me
I get up again whenever I fall down
Shine like a star oh it's me
and it really is a cool song to end Doctor Cha, Episode 1, isn't it? (Full lyrics of Sondia's 'Shine Like a Star' on Genius).
And just in case you are not familiar with Sondia, the Korean singer is primarily known for recording songs for a slew of K-drama soundtracks over the last few years.
Soundtracks like those of Itaewon Class, Shooting Stars, Again My Life, Ghost Doctor, Was It Love?, When the Devil Calls Your Name (many songs) and My Mister.
You can find the entire list of Sondia's OST songs via Kpop Wiki.
Listen to 'Shine Like a Star' by Sondia on both the Doctor Cha OST, Part 2. (닥터 차정숙 OST Part.2) below, which also has an instrumental version of the song, and in the lyric video (turn on the subtitles).
As for Doctor Cha, the final two episodes will air next weekend. Fingers crossed Cha Jung Sook solidifies her backbone and moves onto a better life, eh?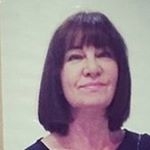 Latest posts by Michelle Topham
(see all)