The new Peacock series Poker Face has featured some surprising music on its soundtrack, including the French track from Francis Lai — 'Fille du Soleil' — which was the song playing at the end of Poker Face, Season 1, Episode 8, "The Orpheus Syndrome" after Laura leaps to her death.
That melancholic track was released in 2006 on an album called La Cave Saravah, Vol. 1, which was a compilation album that came out on the French indie jazz record label Saravah.
It was an album that was created as a celebration of the 40th year anniversary of the label.
The album featured some of the label's most popular artists from the previous four decades.
They include label founder and singer-songwriter the late Pierre Barouh, American blues pianist Champion Jack Dupree, avant garde singer Brigitte Fontaine, French pop singer Jacques Higelin and, of course, one of France's most famous composers Francis Lai.
Lai is known for his compositions for a huge number of movie soundtracks, including hits like A Man and a Woman, Love Story, Oliver's Story, La Belle Histoire, Live for Life and Anouk Aimée and Jean-Louis Trintignant's The Best Years of a Life.
The last movie was legendary French actor Trintignant's last film before his death at age 91, and also the last film soundtrack Lai composed.
Listen to Francis Lai's 'Fille du Soleil' as heard on Poker Face in the video and on the La Cave Saravah, Vol. 1 album.
The French song is a quirky track for the Peacock series, but actually quite perfect for that ending don't you think?
Watch the now-hit show on Peacock. If you are enjoying it as much as I am, you will be happy to know it has already been greenlit for a second season.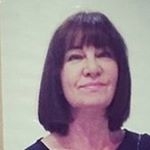 Latest posts by Michelle Topham
(see all)