Have you been a fan of British band Duran Duran for decades? Have you heard the two singles ('Pressure Off' and 'What Are The Chances') from their new album that they recently released? Are you excited about listening to Duran Duran's latest album 'Paper Gods'?
If so, and you feel like your wait is never going to end before you can hear the album in its entirety, surprise, your wait is now over.
That's because you can now listen to Duran Duran's 'Paper Gods' streaming in full at Soundcloud via Pitchfork.
'Paper Gods' features collaborations with people like Nile Rodgers, Janelle Monáe, Mark Ronson, Mew's Jonas Bjerre, Red Hot Chili Peppers' John Frusciante, and, weirdly, actress and enfante terrible Lindsay Lohan.
Oh, and yes, I have already listened to 'Paper Gods' all the way through, several times, and it is superb. Just like the classic Duran Duran we all love so much. And my favorite track? 'Last Night In The City' featuring Kiesza. Check it out.
'Paper Gods' is due to be released on September 11th, and you can pre-order it, or grab it on all major digital music platforms on the Internet if you are reading this after the release date, now.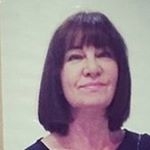 Latest posts by Michelle Topham
(see all)