Up and coming country music star Maren Morris has some interesting heroes. Four people who are polar opposites when it comes to the music they produce, so it's cool a young country singer like her would find them so fascinating.
The subject of Maren Morris' heroes came about during an interview with iHeartRadio recently when the Dallas native was asked about her latest album Hero. It's the fourth album released by Morris, and hit the shelves just yesterday.
Having an album called Hero, however, sparked the inevitable conversation about who Morris' own heroes were, and that's when the names of these four popped up.
She started out by naming two classic country stars she "grew up on" — Hank Williams and Dolly Parton. But Morris also really loves Chaka Khan and Beyoncé — two artists whose songs she apparently regular sings on karaoke night.
So which songs from these artists are her favorites?
"Dolly Parton, her song 'The Grass Is Blue' because it's one of the most heart-breaking songs. And it's so cleverly written, but it just punches you in the soul."
As for Chaka Khan? "I love her song 'Sweet Thing', I sing that a lot in karaoke bars. It's so vibey and sexy and cool".
Watch Maren Morris talk about her heroes in the video below and, of course, pick up her brand new album Hero now. It is a fun album, and her sexy, raspy voice is a joy to listen to.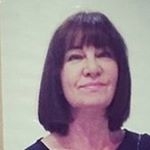 Latest posts by Michelle Topham
(see all)