And while we're on the subject of Top 5 pop singers, Ellie Goulding was also asked by Billboard to name her Top 5 female pop singers (yep, Billboard is asking a whole slew of today's top singers to name who they think are the best).
At first, Ellie Goulding seemed a bit stumped saying "Christ, that's one helluva question", but then soon went on to name Taylor Swift. "She's an amazing pop star."
She also went on to mention the Spice Girls, calling them "the best girl band of all time" and, of course, three others you'll have to watch the video to find out.
And what's very interesting about the people Ellie Goulding chooses as her 'Top 5 Female Pop Stars' is that they cover such diverse ages and even diverse music genres. Particularly the one she loves the most.
Watch the video below to hear her talk about all five.
As for Ellie Goulding herself, she's in the process of releasing singles from her upcoming new album Delirium. Goulding's latest single 'Army' is getting rave reviews and a huge number of sales, and it's also one of the two songs she sang on Wednesday at the Victoria's Secret Fashion Show 2015 in New York.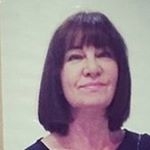 Latest posts by Michelle Topham
(see all)