With the lovely news this weekend that Japanese pop star Aimer has married her long-time collaborator Masahiro Tobinai, fans of the incredibly popular singer/songwriter are obviously now interested in the question "Who is Aimer's husband Masahiro Tobinai?".
After all, when one of our favorite singers announces she is married, it is only human nature to want to learn more about the man she loves.
Advertising
So, who is Masahiro Tobinai, and what work of his have you likely heard?
Is he the same age as Aimer or younger or older? (Not that I remotely care about the ages of two people in love, and hopefully you don't either?).
Who is Aimer's husband Masahiro Tobinai?
Masahiro Tobinai (aka Tobinai Masahiro, 飛内将大 in Japanese) is a lyricist, composer, arranger, guitarist, keyboardist synthesizer, drummer and music producer.
He also goes by the moniker 'masamusic'.
Yep, he is multi-talented, which probably isn't much of a surprise when you consider the also-immense talent of his now-wife.
Advertising
He was born in Mutsu, in Aomori Prefecture, Japan on January 25th, 1985, which makes him almost 38-years-old, and approximately 5 1/2 years older than Aimer, who was born on July 9th, 1990.
(And again, nobody cares because age has nothing to do with love).
Tobinai has been collaborating with Aimer since at least 2011, when he was the arranger of the Japanese singer's debut single 'Rokutosei no Yoru" / "Kanashimi wa Aurora ni" / "Twinkle Twinkle Little Star" (aka 六等星の夜 / 悲しみはオーロラに in Japanese)' (listen to the 3-track single on Aimer's debut album Sleepless Nights below).
The lyricist/composer then composed and arranged Aimer's 'Fuyu no Diamond' and 'Hoshikuzu Venus' in 2012, and went on to compose or arrange (or both) many of the popular Japanese singer's future hits.
This includes many of the songs on Aimer's sixth and most recent album Walpurgis, which came out in April, 2021, as well as tracks on her compilation album Hoshi no Kieta Yoru ni, which was released in January, 2022.
Some of Aimer's hit songs Tobinai has been involved in creating also include the theme songs for anime series Vinland Saga, After the Rain (watch the song's music video below), Fire Force, Night World, Fate/stay night: Unlimited Blade Works, and Demon Slayer: Kimetsu no Yaiba Entertainment District Arc, with Aimer herself writing the lyrics and Masahiro Tobinai composing the music.
Masahiro Tobinai's talents don't stop with Aimer, however, as the Japanese artist has also arranged songs for anisong singer-songwriter Yanagi Nagi, all-female pop-rock band Scandal, as well as Japan-based American singer Chris Hart among others.
The Japanese musician has also composed and arranged anime theme songs by other artists, including the Log Horizon ending theme song 'Wonderful Wonder World', which was performed by Yun*chi, and the ending theme song 'Tweedia' for the movie Pokémon the Movie: Hoopa and the Clash of Ages, performed by Rei Yasuda.
Oh and, yep, Masahiro Tobinai is very good-looking, so he and Aimer make a totally gorgeous couple.
The marriage of Aimer and Masahiro Tobinai
Aimer and Masahiro Tobinai was announced by the pair on Aimer's official Twitter account on December 31st. Now that's a nice New Year's gift, eh?
Along with the marriage announcement, Aimer told fans she promises to continue creating music for as long as she is physically able to, and asked fans to continue supporting her.
They also both promised to pledge their lives to an even deeper understanding of each other's music.
You will find Masahiro Tobinai's Twitter page here.
Meanwhile, all I can say to this wonderful news is best wishes to the happy couple, and I hope they have many many years of good fortune and happiness together.
And that, of course, they continue to create the superb songs tens of millions of us have grown to love since their collaboration began.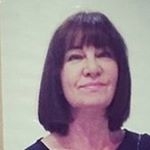 Latest posts by Michelle Topham
(see all)