Which young artists made it onto the BBC Sound of 2019 Top 10 list?
The prestigious BBC Sound of 2019 Top 10 artists list has just been released, with a couple of artists you may have expected to make it and others you may think "What?".
So who is on the BBC Sound of 2019 Top 10 list? And who is likely to be declared the ultimate winner?
The 10 young artists chosen are:
Of course, the list of  Top 10 will be culled to just the Top 5 during the week of January 7th, 2019. Then one artist will be chosen as the official Sound of 2019.
And sadly too, the list has been dropped in number to just 10 artists from last years top 16. A shame because there are so many relatively new artists that would benefit enormously from the exposure they would get from being on such a list.
So who is my money on as the BBC's Sound of 2019 ultimate pick?
Hard to tell really, as there are some exceptionally talented young artists in the mix.
If push came to shove, though, I would probably have to go with someone like Dermot Kennedy, Ella Mai or King Princess, as they seem to me to be close to what the 'music experts' the BBC uses to vote on this list usually choose as their pick.
Just check out last year's winner, Norwegian pop sensation Sigrid, if you don't believe me.
Watch the BBC's video below to hear a snippet of a song from each artist, and then decide who you think should be awarded the prestigious title.
You can find out more about each artist and the BBC's Sound of 2019 itself on the Beeb's webpage for the award.
Related: Sigrid, the winner of the BBC's Sound of 2018, is in full quirk in her video for 'High Five' and it's fabulous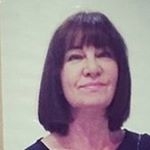 Latest posts by Michelle Topham
(see all)