Who is the mysterious super hero at the end of new 'Justice League' trailer?
A video trailer for the upcoming super hero movie 'Justice League' was unveiled at Comic-Con this week.  A trailer that shows just how tough the fight Wonder Woman, Batman, The Flash, Cyborg and Aquaman will have to face head on is going to be.
The plot of the film takes place soon after Batman v Superman: Dawn of Justice, and after the supposed death of Superman, when Diana Prince (Wonder Woman) and Bruce Wayne (you know who) put together a team– consisting of The Flash, Arthur "Aquaman" Curry, and Victor Stone — in an attempt to fight off  Steppenwolf and his minions.
What's even more interesting about the new 'Justice League' trailer, though, other than almost all of our favorite super heroes in one place, is that it looks like there is another mysterious super hero about to join them. One who shows himself to Albert right at the end of the trailer.
Who is it?
We have no idea, but some fans are saying The Green Lantern is probably the likely candidate.
Me? I'm not so sure about that.
Watch the trailer for 'Justice League' below, and see if you can figure out which super hero is coming to join the fight?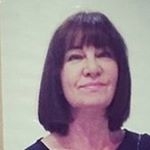 Latest posts by Michelle Topham
(see all)