Completing this mini-series of 'Who voices…. in Spy x Family?' is the third and final one — Who voices Yor Forger in Spy x Family.
After all, when it comes to this already hit anime series, the three main characters — Loid, Anya and Yor — are the ones most people are interested in, right?
Especially as all three are so beautifully created by the actors who provide their voices.
If you have read my other two articles, you already know about the voice actors playing Loid and Anya:
Loid's fabulous voice actor Takuya Eguchi and Atsumi Tanezaki the actress who creates the wonderfully quirky Anya so beautifully.
So let's take some time to look at who voices Yor Forger in Spy x Family.
After all, this voice actress is not only just as wonderful at creating that beautiful assassin as are Eguchi and Tanezaki creating their weird and wonderful characters, just like them she also has a huge amount of experience in doing do.
Yes, the producers of Spy x Family must have known what an enormous hit this anime would be, so wanted to put it in the hands of those actors who could bring it most perfectly to life.
Who voices Yor Forger in Spy x Family?
The Japanese voice actress who voices Yor Forger is Saori Hayami (aka 早見 沙織, Hayami Saori).
A superb actress and singer who is already well-known by many anime fans for all the past voice work she has contributed to the world of anime.
Hayami was born on May 29, 1991 in Tokyo, so will be 31-years-old later this year.
She began training to become a voice actress when still in junior high school, and was still in high school when she was given the main role of Momoka Kawakabe in Touka Gettan in 2007.
Since then, Hayami's success has only grown, with the actress soon being awarded literally hundreds of main and supporting roles in some of anime's biggest and most successful shows and films.
So much so, nowadays she is one of Japan's most sought after voice actresses.
Some of Saori Hayami's main anime roles include:
Musubi in Sekirei (2008)
Saki Morimi in Eden of the East (2009)
Saara in Naruto: Shippuuden Movie 4 – The Lost Tower (2010)
Chiriko Tsurumi in anohana: The Flower We Saw That Day (2011)
Sawa Okita in Tari Tari (2012)
Yukino Yukinoshita in My Teen Romantic Comedy SNAFU (2013)
Urara Shiraishi in Yamada-kun and the Seven Witches (2013)
Shigure in Sonny Boy & Dewdrop Girl (2013)
Anya Hepburn in Soul Eater NOT! (2014)
Yotsugi Ononoki in Tsukimonogatari (2014)
Shinoa Hiiragi in Seraph of the End (2015)
Uruka Minami in Tokyo Ghoul "Jack" (2015)
Hirayuki in Snow White with the Red Hair (2015)
Kotori Iida in Sweetness & Lightning (2016)
Shouko Nishimiya in A Silent Voice (2016)
Yumeko Jabami in Kakegurui (2017)
Viktoriya Ivanovna Serebryakova in Saga of Tanya the Evil (2017)
Yuzuki Shiraishi in A Place Further than the Universe (2018)
Kokoro in Darling in the FranXX (2018)
Yunhua Lu in Astra Lost in Space (2019)
Rachel in Tower of God (2020)
Maria Campbell in My Next Life as a Villainess: All Routes Lead to Doom! (2020)
Chizuru Nakamura in To Become a Real Heroine! The Unpopular Girl and the Secret Task (2022)
These are just some of the main roles Saori Hayami has starred in during the last 15 years, with a massive number of supporting roles she has voiced as well.
You'll find all of Hayami's roles to date at My Anime List.
Other Saori Hayami work
Along with her main career as an anime voice actress, as a singer Saori Hayami has also performed the theme songs for a wide variety of anime including Darling in the FranXX, Kakegurui, My Teen Romantic Comedy SNAFU, Tsukimonogatari, My Senpai is Annoying, Soul Eater NOT!, RDG: Red Data Girl and A Place Further From the Universe.
She has also provided character voices in a slew of video games including Tales of Xillia, The Legend of Heroes, Trails of Cold Steel, Fate/Grand Order, Battle Girl High School, Valkyria Chronicles, Sakura Wars, Genshin Impact, Azur Lane and Demon Slayer: Kimetsu no Yaiba – The Hinokami Chronicles.
Hayami is represented by the Japanese talent agency I'm Enterprise (her profile page at the agency is here), and is also signed to the Warner Music record label.
Yep, by just looking at her past work, it is also obvious Saori Hayami is one of the hardest working actresses in Japan, isn't it?
So now you know who voices Yor Forger in Spy x Family. A superb performance you can hear just some of in the Spy x Family trailer below.
And what I love about the choice of Saori Hayami for the role of Yor is that producers could have gone with someone who would play her in a sexy more mature and quite dangerous way.
But, instead, they went for someone who speaks with such a sweet and gentle voice, and that works so darned perfectly.
RELATED: Gen Hoshino's Spy x Family ending theme is so damned cool –Listen!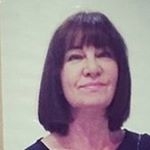 Latest posts by Michelle Topham
(see all)