Ryn Weaver's 'Shag, Marry, Kill' is fabulous fun
The fabulous indie pop singer Ryn Weaver was at Lollapalooza in Chicago a couple of weekends ago, where she sat down with Billboard magazine to play that fun game "Shag, Marry, Kill". You know the game where you choose who you would have sex with, who you would walk down the aisle with, and who you could quite happily 'off'.
Ryn Weaver being, well Ryn Weaver, she started off her segment with Madonna, Lady Gaga and Cher — "the gay icons" as the Billboard interviewer called them — and decided she'd shag Cher, marry Madonna and then "that's it". There's no killing where Lady Gaga is involved as, according to Ryn, "I think she's fabulous. I mean the legacy speaks for itself".
Related: Ryn Weaver performs 'OctoHate' on David Letterman
As for the comedians Amy Schumer, Tina Fey and Chelsea Handler? You'll have to watch the video below to find out who Ryn wanted to do what with, and who, out of Tupac, Biggie and Eazy-E (three awesome but already dead rappers) she absolutely loved and would marry in a heartbeat.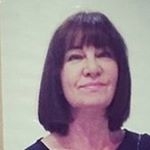 Latest posts by Michelle Topham
(see all)