With Korean news media reporting actor Kim Seon Ho (Hometown Cha Cha Cha) has decided not to accept the role of Crown Prince Lee Hyang in the upcoming drama Hash's Shinru (working title), of course, fans are already discussing why the 36-year-old actor turned down the role.
After all, back in October it was reported he was "positively considering" accepting the role, which followers of K-dramas know that often means a high probability of an actor taking a role he has been offered.
So why did Kim Seon Ho turn down the role of Crown Prince Lee Hyang in Hash's Shinru?
Reasons for declining an acting role
Honestly, there is no way of knowing why Kim Seon Ho turned down the role of Lee Hyang in the upcoming historical drama.
Actors throughout the world turn down roles for a myriad of reasons, some of them being the following:
No matter how much they read the script, it just isn't one that interests them
They don't feel the character suits them and their acting motivations. Sometimes they don't like the character they have been offered to play
Sometimes they just have a scheduling conflict and, no matter how much they discuss it with the new project's production company, it just cannot be worked around (*this one is a big reason for turning down a part)
Actors sometimes believe a role isn't challenging enough
Money is sometimes an issue, especially in the west where actors of a certain level often expect to get paid higher amounts than a production company can always afford
Sometimes an actor feels like they wouldn't mesh with the other actors already signed up to the project
Sometimes actors just make mistakes by turning down a role (look at Tom Selleck, who turned down the main role in Indiana Jones because he wanted to make the TV series Magnum P.I. – really!)
JTBC is even reporting there have been some internal problems at the production that have slowed down the production of Hash's Shinru (which could have led to scheduling conflicts for Kim Seon Ho?)
In other words, there are so many reasons that could have made Kim Seon Ho turn down the role of  Crown Prince Lee Hyang in the upcoming drama Hash's Shinru, one of the above could have been the reason, but a completely different one could be the reason too.
In other words, not my business and not yours, eh?
According to his agency, SALT Entertainment, Kim Seon Ho even discussed starring in the drama with the production company, and then later on decided to decline their offer.
Meaning the role wasn't something he thought of frivolously, but something he seriously considered accepting.
Remember too, Kim Seon Ho is already filming the movie Tyrant alongside Cha Seung Won and Kim Kang Woo, which is due to release some time this year or early next.
He is also reportedly in talks to star in a new mystery drama called Into the Dead.
Throw in that the Korean actor is currently touring Asia with his 'One, Two, Three, Smile' 2023 fan meet and greet (Manila promo poster above) and, yep, Kim Seon Ho is busy in 2023 already.
It's just that Hash's Shinru is one project he won't be starring in. Now we will just have to wait and see who will.
We will keep you posted as we find out, as the historical drama itself sounds interesting.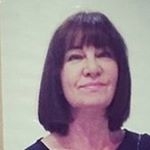 Latest posts by Michelle Topham
(see all)