I've always wanted a tattoo but, in 10 years of thinking about getting one, I've never been able to decide what I wanted to have inked on my body for the rest of my life or which part of said body I'd put it on.
Then came May, 2014, the Eurovision Song Contest, and Conchita Wurst – and my way of thinking changed forever. So much so I'm now going to tell you why I had Conchita Wurst's beard tattooed on my arm today and why, for me, it's one of the best things I've ever done.
The 10th May, 2014 was the first time I had ever heard of Conchita Wurst. But, in the time it took for her to sing her winning song, I went from watching a bearded drag artist sing and thinking "Awwww, she's sweet" to "Oh my God, this woman is changing the way I think about things more than anyone else – ever".
Since then, I've devoured every piece of information I can find about Conchita Wurst, whether it's on video, in print, on Facebook or Twitter, or on an obscure website run by an obsessed fan in far off Siberia.
And the more I've found, the more she's held my interest (a rare feat indeed as I'm a person who's not that easily impressed and definitely not easily led).
What I discovered is a woman whose way of thinking about the things that are important (namely tolerance, acceptance and treating people with respect and love) is just like mine – except Conchita Wurst's way of thinking is even more developed than mine, quite a bit kinder to bigots and homophobes, and impossibly wise when you consider she's still only 25 years old.
That's why, when my mind eventually disengaged from the lovely Ms. Wurst and went back to deciding about getting a tattoo, the only possible decision I could make was to have Conchita Wurst's beard tattooed on my arm.
The beard because it's Conchita's symbol of why acceptance and respect should be given to everyone, no matter who they are or what they look like, and on my arm because I wanted it to be in a location where people would see it.
And, having seen it, would hopefully ask what it was and why it was there.  The perfect opening for me to talk about Conchita Wurst, and the concept of acceptance and respect for everyone. (And isn't it sad that, in this day and age, we still need to talk about this but, unfortunately, we still do).
Interestingly too, I've only had Conchita Wurst's beard tattooed on my arm for 12 hours, and I've already had to explain to two people what it stood for.
Two people who went away a little bit more knowledgeable about one of Europe's most interesting people (Conchita Wurst, not me!) and who now know my opinion (and Conchita's) about why everyone should be treated with the same level of respect, acceptance and love.
If it changes the way they think just a little bit, even better.
For a small, black beard tattoo, that's quite a good day's work I think.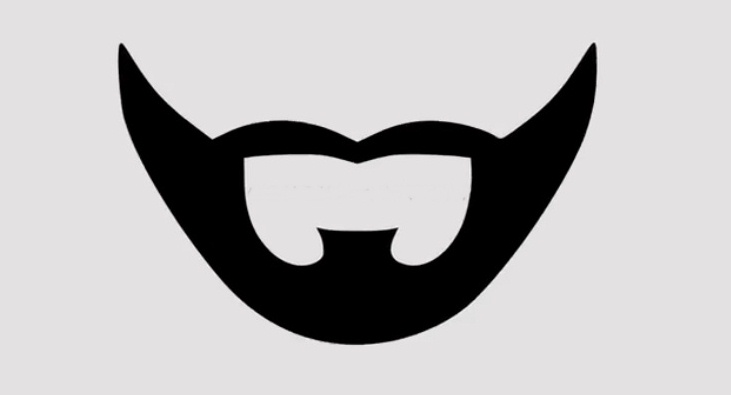 This, by the way, is the beard design I gave to my tattoo artist should you decide you'd like one as well (it's 'borrowed' from this video here).
After all, I don't care if my Conchita Wurst beard tattoo is unique to me or not. I do care, however, that her message is spread by anyone willing to do so and, if tattooing her beard on your arm will help you do that just like it's helping me – more power to ya!
Getting a tattoo in Bangkok
And, if you are in Bangkok and want a tattoo, I had mine done at Tattoo Odstudio at 2/2 sukumvit53, which is just around the corner from the Thong Lor BTS sky train station.
They are a studio that is responsible for the tattoos of many of Thailand's most famous singers and bands, and I highly recommend their work.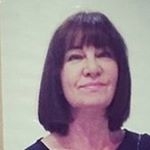 Latest posts by Michelle Topham
(see all)