Kim Jae Uck to play Prince Han Pyeong in Song of the Geomungo
Hallelujah, ma boy is back.
Yep, South Korean actor Kim Jae Uck has just been confirmed to be part of the cast of the upcoming Joseon dynasty drama Tangeum (aka Song of the Geomungo: Golden Swallow), and aren't we all thankful?
According to Star News Korea, who broke the story earlier today, while sadly not the male lead in Song of the Geomungo: Golden Swallow, as that has gone to Lee Jae Wook, Kim Jae Uck will not only be playing a second male lead role, but also, it seems, a villain.
The Korean actor, known for taking long breaks in between roles until he is offered a part he can really sink his teeth into, must then have discovered something that interests him in the role he has just accepted — that of Prince Han Pyeong.
Because Han Pyeong, apparently, has a sordid and unsavory secret life.
Not only is he the King's brother, but he is also someone obsessed with the arts. To the extent that he organizes the kidnapping of young children, who he then keeps imprisoned underground for many years.
There, he uses chemicals to whiten their skin before tattooing their bodies with strange designs.
It also appears Prince Han Pyeong may get away with his sick goings-on as he does everything he can to ensure his brother the King's reign is secure.
The drama is adapted, by the way, from the novel Tangeum (탄금in Korean ), which was written by Jang Da Hye (장다혜). Some reports say the screenplay is being written by Ko Yeong Jae (Tell Me What You Saw).
Why did Kim Jae Uck accept a role in Song of the Geomungo: Golden Swallow?
Now, I am not a mind-reader, or someone who knows Kim Jae Uck personally, but I do think there are a couple of obvious reasons why the actor has accepted a role in Song of the Geomungo: Golden Swallow.
First, the drama is being directed by Kim Hong Seon, who was also the director of The Guest and Voice, two dramas in which Kim Jae Uck played similarly disturbed characters.
Considering Kim Jae Uck's performance in both of the dramas were two of his best, Kim Hong Seon being in charge of Song of the Geomungo is likely to be one of the reasons the actor accepted the role.
After all, an actor always likes being directed by someone he trusts, and Kim Hong Seon has already proven he can help Jae Uck pull emotions from the deepest part of his being that make him shine on the small screen.
And secondly, while Kim Jae Uck has recently starred in two rom coms where he was the romantic lead, this is not his usual forte or, dare I suggest, his actual passion.
Instead, the Korean actor seems to be more drawn to twisted, strange and unusual characters.
Characters who are incredibly challenging to play — serial killer Mo Tae Goo in Voice, Choi Yoon, the highly disturbed priest in The Guest or even Noh Go Jin in last year's superb Crazy Love —  and characters who give him a much higher level of satisfaction when he finds himself being able to portray them so well they seem authentic and real.
Now, I am not a huge fan of historical dramas so rarely watch them.
But Song of the Geomungo: Golden Swallow will be a must watch for me simply because I love seeing Kim Jae Uck portray characters so far removed from himself, and characters that have so many layers to them, the actor is still unpeeling those layers in the very last scene.
Because, sure, I may detest the actual character, but watching Kim Jae Uck dig down to the very depths of his soul to drag up emotions he may not even be aware he owns is fascinating.
Especially as, as South Korean actors go, Jae Uck is one of the most underrated and often under appreciated actors of his generation.
A man who stands out not only for his acting skills, but also for his ability to bring intelligence to every role he plays.
There is no word yet on when Song of the Geomungo: Golden Swallow will premiere. I will keep you updated as soon as I find out.
And, by the way, that reminds me I need to get back to finishing my three-part series on why Kim Jae Uck is my interview goal. Part 3 coming soon, eh?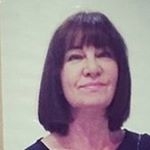 Latest posts by Michelle Topham
(see all)