Have you been on Conchita WURST's website and seen his new WURST merchandise? Have you noticed WURST fans wearing ultra-cool t-shirts, sweatshirts and caps? Do you know the story behind the Limited Edition bags he currently has licensed?
Well, here's some commentary about WURST's official merchandise, and my opinion on why you should buy it.
WURST's official merchandise ROCKS!
As Conchita Wurst disappeared and WURST emerged as her successor, so did new WURST branding.
Branding that I think is superb.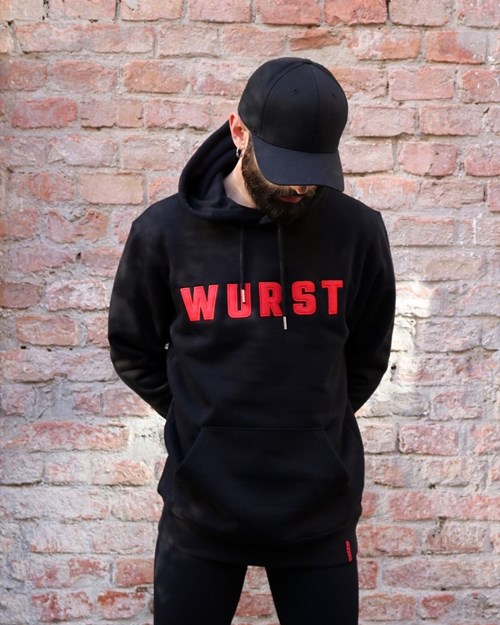 Because it's simple but bold — red lettering on a black background — stylish and cool, and really embodies the image of who WURST is.
An edgy electro pop star, who is sexy in a more modern way than Conchita. And who definitely doesn't come with all the glitz and glamor Conchita toted around.
The new clothing, bags, caps and other WURST merchandise that go with this new sexy, ultra hip image illustrate it perfectly.
Plus, literally everything in the shop just looks so damned COOL, I'd buy all of it if I had the cash. (And seriously, I never buy musician merchandise, but I bloody love this stuff!)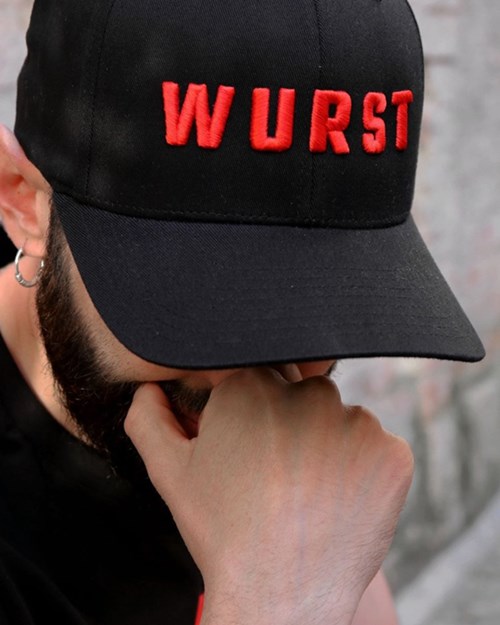 WURST models his official merchandise
Don't you get tired of seeing artist merchandise modeled by some random dude you've never seen before and can't relate to?
Well, this was a smart move on the part of whoever thought up this idea.
Because, in WURST's merchandise shop WURST himself does the modeling — of the shirts, the hoodies, the caps, the bags, the postcards and the pens. And yep, he does a better job than just about anyone could.
He's modeled for years, he looks stunning in any photograph and he knows how to show you just how awesome that merch looks when you're wearing it. (And can I just stop for a moment to appreciate WURST's skin — because, Good Lord, that man has gorgeous skin!)
You support WURST with your purchases
I never buy musician merchandise that is not officially licensed by the artist. I just don't.
After all, my intention in buying musician merch, other than to look cool, is to support the artist. Buying unlicensed merchandise, however, does not support the artist, it only supports the person creating and selling it.
As any artist will tell you, even the successful ones, it is a struggle to continuously make money in the music industry. An industry where, not only is your record label taking a massive amount of the money made on a release, but other entities in the industry are skimming off their financial cut too.
Many musicians eventually quit the business, as it can be a struggle to earn enough to make the incredible amount of work required to run a music career worthwhile.
When that happens, fans lose all that music they could have had if so many people in the industry weren't so greedy, and weren't so intent on milking the artist for every cent they can get.
Support an artist like WURST by buying his officially licensed merchandise, however, (available here) , and you are helping ensure he will still be around in 10 years time. Because the profits from those sales, minus expenses, go straight to him.
And I don't know about you, but if I'm going to spend money on anything to do with WURST, I'd rather HE is the one that gets it.
The story behind the Limited Edition bags
WURST has Limited Edition bags in his shop which, if you want something unusual and with a trendy street-style vibe, you may want to grab as soon as they come back in stock (the first batch sold out in hours!).
Anyway, the story goes, WURST was the official ambassador for Vienna Pride back in June and, in his capacity of ambassador and as marketing for his upcoming new album (Truth Over Magnitude, due out on October 25th, 2019), he had his own Pride Parade truck.
A hip red and black truck decorated with enormous canvas banners. Canvas banners that have now been upcycled into the most stylish bags — business bags, backpacks, shoppers, fanny packs, zip bags and smaller zip bags.
In other words, rather than filling up our garbage piles with yet more trash once WURST no longer had any use for the banners, he decided to have them re-purposed into something incredibly unique (nobody else will have that exact bag!).
Thus, environmentally-friendly and an awesome fashion statement.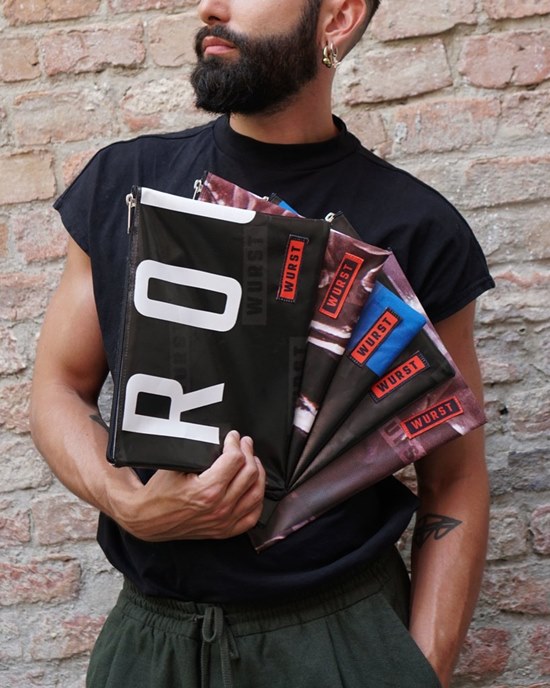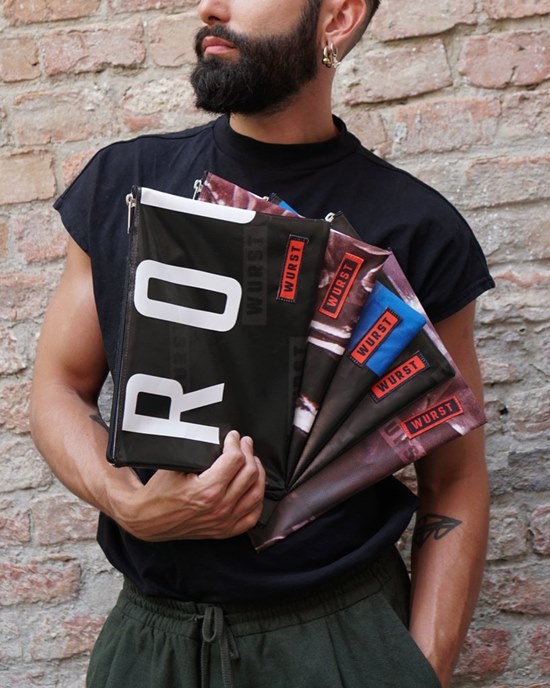 But, wait, it gets better….
But…not only are these bags the coolest damn things, but WURST also chose to have them locally made in Vienna by a phenomenal company called gabarage.
A company that trains former drug addicts in a one-year apprenticeship program in their production facility.
The program gives them job skills and work experience they did not have before, helps return the self-respect many of them must have felt they had lost, and gives them a chance at a future they could only have dreamed of not too long ago.
In other words, you buy one of WURST's bags, and you're not only supporting that fabulous Austrian artist, you are also supporting a whole group of other people whose lives have been given more hope because of the work of gabarage.
Buy Conchita WURST's official merchandise
Many of the products in Conchita WURST's official shop are currently out of stock (well, they were hella popular when the shop first opened!). But, according to the official Instagram account, anything you want that isn't in stock will be back in stock soon.
Meanwhile, keep checking the official WURST shop, and the shop's Instagram account for information as to when.
And I'll now leave you with this — because man, that environmentally-friendly, socially-conscious bag is nice, and isn't that just the coolest looking dude carrying it?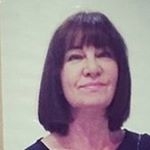 Latest posts by Michelle Topham
(see all)