If you had any doubts about British model and actress Cara Delevingne being multi-talented, just watch Delevingne's 2013 duet of 'Sonnentanz' (Sun Don't Shine) with jazz singer/songwriter Will Heard. It's what I've been playing as my Repeat Rotation Video today because I was in the mood for a Cara fix, and this one is pretty cool.
Then again, no real surprise Cara Delevingne can sing as she was up on stage at a Chanel show back in April singing with non other than Pharrell. Word also now has it that the outspoken model is about to launch a singing career.
Related: Cara Delevingne and Emilia Clarke have an 'eyebrow off' on Graham Norton, who wins?
No complaints from my corner if she does. Let's face it, just about everything Cara Delevingne does turns to gold, so why would a singing career be any exception?
Listen to Cara singing 'Sonnentanz' (Sun Don't Shine) with Will Heard below for your Repeat Rotation Video. Isn't that great?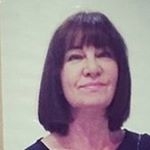 Latest posts by Michelle Topham
(see all)