French neofolk artist Woodkid has released a new video of a live performance of 'Volcano', an instrumental track he created especially for his Golden Age World Tour back in 2013.
The video he released today was recorded at Zenith de Paris on November 5th, 2013, and is probably one of the most spectacular pieces of live modern instrumental music you will ever see. Being in the audience must have been something else entirely.
As Woodkid himself says on his website about 'Volcano', "The beat is articulated around a live Tuba and Brass hook, and arranged for a whole set of orchestral percussions and strings."
And it's certainly that and a whole lot more besides.
Because this performance is all about the sheer force of that incredible pulsating beat, those drummers that drum so perfectly in time they're almost robotic, the larger than life energy of Woodkid and, of course, of the enormous crowd which is there to watch him.
And Woodkid released this video today for a purpose. Of course. He's Woodkid.
It's two years since this performance, and he has just finished recording a studio version of 'Volcano' that keeps all the energy of the original live version, but is much cleaner in sound and feel.
Because he loves his fans so much, he's now offering this new studio version as a free download on his website to anyone that wants it.
So, of course, I downloaded it and, let me tell you, while the live performance is longer and, because of the crowd, has a more electrifying energy than this new more pristine version of 'Volcano', it is just as beautiful. Only in a different way.
Woodkid's 'I Love You' Quintet Version is Gorgeous
Because on this new version the opening chorals are clearer, giving it a more ethereal almost heaven-like quality, you can hear each instrument coming into the piece that much more easily, and yet it still has that soul-grabbing high energy beat that makes this work so incredible.
Oh, and yes, this new version of Woodkid's 'Volcano' is amazing to dance to, as I've been doing half the night. Much to the probable annoyance of my neighbors.
Watch Woodkid's new video of 'Volcano' live below, and then head off to his website to grab the MP3 file.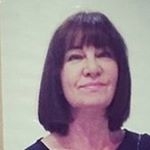 Latest posts by Michelle Topham
(see all)