French musician Woodkid is my new addiction and, as I've said before, that's all thanks to the amazing Conchita Wurst.
I love Woodkid because his work is indescribably beautiful — with its mixture of pop and classical (baroque pop), and his haunting voice — and his compositions are so poignant and filled with the feeling of regret.
One of my recent finds when it comes to Woodkid is his single 'I Love You'. But not the official release, which I do also like, but the drastically different, and much more powerful, Quartet Version of 'I Love You'. This is what I've been playing today as my Repeat Rotation Video.
The song itself is from his 2013 album 'The Golden Age' and is about unrequited love, with Woodkid singing about trying to get attention from the person he loves, but who doesn't love him only themselves.
The Quartet Version, though, is a step above the original release, as the addition of violins, viola and a cello add unbelievable beauty to this track.
Listen to Woodkid's 'I Love You' Quartet Version below, as I have been doing all day for my Repeat Rotation Video. Isn't that gorgeous?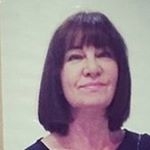 Latest posts by Michelle Topham
(see all)