American singer-songwriter Wrabel's synth track 'Into The Wild' was featured on this week's episode of the USA Network series Suits (Season 5, Episode 6 "Privilege"). The track was released last year on his 4-track EP Sideways.
As for Wrabel, he hit the big time last year when another of his songs 'Ten Feet Tall' was chosen for a Bud Light commercial. Great in itself, but even more fabulous when the commercial premiered during the Super Bowl, and around 100 million people heard it, as that catapulted the song onto the charts in several countries.
Related: Whitaker's 'My Own' heard on an episode of Suits
Not surprising, though, as Wrabel's voice does some pretty amazing things, including reaching high notes you'd think were impossible.
Listen to 'Into The Wild' below and, of course, if you love it, why not grab Wrabel's Sideways EP on iTunes? You'll even get 'Ten Feet Tall' along with it.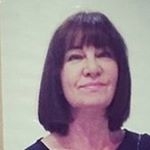 Latest posts by Michelle Topham
(see all)