Special Note: Since I kicked off Conchita WURST's Top 40 Best Live Performances on Thursday with 'Pure', and said I wouldn't be putting these songs in order of fabulous to best, I've changed my mind.
(My website. I'm allowed!)
So, yes, the songs I choose for WURST's Top 40 will be in order of what I think are his most fabulous to the one that I think surpasses any performance he has given. Now, moving on…
View this post on Instagram
(#39) — WURST's 'Forward' live at Popfest, 2019 — 25th July, 2019
It doesn't take a music expert to grab WURST's 'Forward' live at Popfest 2019 here in Vienna last week, and shove it on a Top 40 list.
Even though the sound engineering for WURST's set at Popfest was a shit show if you were further from the stage than a few people back, (I was with two Austrian friends who had never seen Conchita or WURST perform live, and they sadly left five songs into his set as they hated straining to hear his vocals under the distorted sound engineering mess).
Because…the actual video shot close to him, and with a decent audio track, shows just how good he actually was.
Particularly because 'Forward' is not an easy song to sing. Not with the falsetto he uses through most of it.
A falsetto that doesn't always sit solidly in WURST's vocal range, so sometimes his vocals on this song live are weaker than normal. And a falsetto that has to be quickly changed throughout the song to accommodate a belted out chorus of strong "Forwards", if that song is going to work.
WURST's 'Forward' live at Popfest, though, hit all the right marks.
Superb vocals, a strong falsetto that works well, and "Forwards" that really do make you feel as if he is moving his life forward in the most powerful of ways.
Throw in he's dressed like a centurion of the Roman Empire circa 100 AD, minus the armor, the sword and the shield (he looked fabulous!), and that he acts so damned powerful on that stage, and WURST's 'Forward' live at Popfest easily deserves to be on his Top 40 best live performances list.
That's #39. Come back for #38 on Tuesday (6th August).
Related: Over 700 more articles on Conchita and WURST on Leo Sigh here — Shoot Me!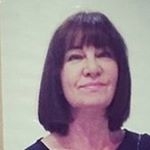 Latest posts by Michelle Topham
(see all)