Lee Dong Wook has a lovely singing voice
Now, before any of you jump on me for dissing the man's English skills, I will point out I am a HUGE fan of Korean actor Lee Dong Wook.
I mean, man, that dude made the K-dramas Tale of the Nine-Tailed and Tale of the Nine-Tailed 1938 one of the hottest and most fun Korean dramas ever released and, lordy-lordy, can the dude act.
(And holy hell, have you seen his superb performance in Bad and Crazy?)
Apparently too, however, and very surprisingly, along with being an incredibly talented actor, Lee Dong Wook can also sing.
Something I discovered earlier on this week when I stumbled across Lee Dong Wook and Korean singer Lee Su Hyun singing a duet together for a cover of the Ryan Gosling and Emma Stone song 'City of Stars' during the Korean reality TV show Sea of Hope a couple of years ago. (watch video below)
RELATED: Lee Dong Wook does his own Tale of the Nine-Tailed 1938 stunts and he's fabulous at them
A duet that is not only lovely, and a superb showcase for Lee Su Hyun's sweet vocals, but also one that proves Lee Dong Wook can definitely sing better than Ryan Gosling. (Sorry, Ryan, but he can!)
No, Lee Dong Wook can't speak English
That being said, while the Korean actor might be great at singing, no, regardless of what some of his fans say, Lee Dong Wook cannot speak English.
Or at least not without one of the strongest Korean accents you have ever heard.
Something I suspected when I watched a video of Lee Dong Wook speaking English (watch below) and laughed when one of the English language comments on it asked "Could we get subtitles?", as Lee Dong Wook's accent is so strong it is difficult to understand what he is saying.
In other words, no, it is obvious from the way he pronounces typical English words, Lee Dong Wook does not speak English.
He is just great at memorizing the English sounds he hears and regurgitating them at will.
Then again, I am someone who spent 15 years living in Thailand and, according to a Thai friend, still speaks Thai with one of the strongest accents she has ever heard.
I am also someone who is currently struggling to learn Korean as, Ye Gods, words in that language are difficult to pronounce.
So, no, I am not criticizing the Korean actor at all.
Let's face it though, Lee Dong Wook is so damned handsome, so damned adorable, and so damned talented when it comes to acting, he could speak Chinese with a French accent and I wouldn't care at all.
How about you?
Now watch Lee Dong Wook beautifully singing 'City of Stars' alongside Lee Su Hyun, who seems to be a little bit taken aback that she is singing a song with one of the hottest Korean actors of his generation, down below.
Then watch Lee Dong Wook "speaking English" because his accent may be difficult to understand but, awwwww, he is still utterly and absolutely adorable, eh?
RELATED: Lee Dong Wook gives advice about relationships, but admits he is terrible at love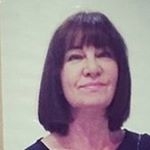 Latest posts by Michelle Topham
(see all)