Japanese music duo YOASOBI's 'Love Letter' (aka ラブレタ in Japan) got an official music video today and, boy, is it the loveliest thing.
But, before we get to it, here's the story behind the song 'Love Letter' so that you understand why the song was written, and why that gorgeous animated music video was created as it has been.
And what a fabulous story it is.
The story behind YOASOBI's 'Love Letter'
YOASOBI's 'Love Letter' was written by YOASOBI's Ayase, and released as a single on August 9th via Sony Music Japan.
The song was written after Tokyo FM, a show owned by Japan Post Service, announced a competition in collaboration with YOASOBI last year.
The competition was called Letter Song Project (aka レターソング・プロジェクト), with the radio show asking listeners to write letters to them under the theme 'thank you'.
The letter chosen was by sixth grader Hatsune.
Her letter was called Ongaku-san e (音楽さんへ, translated in English as. 'To Music'), and was Hatsune's thanks for all the wonderful music she loves so much.
The song Ayase wrote in response to Hatsune's letter is an upbeat, catchy song with an utterly gorgeous brass arrangement provided by the Osaka Tōin Senior High School Brass Band Club.
A song you will hear once, and have it on repeat for days afterwards. I promise.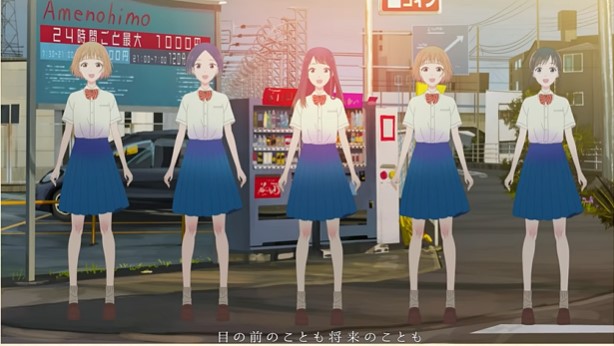 The music video for YOASOBI's 'Love Letter'
The official music video for YOASOBI's 'Love Letter' is just as lovely as this gorgeously exuberant song, as it features an animated version of Hatsune singing about how much she loves listening to music — whether in good times or bad — and how she hopes that music will always go on playing.
The music video begins with Hatsune holding her letter expressing her love for music. It continues as she walks through her school, until she sees a heart that explodes into music staff as it flies across the sky, and she runs after it.
Related: I predict YOASOBI's 'Kaibutsu' BEASTARS' opening theme song will be massive
The music video ends with Hatsune's friends joining her, chasing after the music and enjoying it together.
Watch YOASOBI's 'Love Letter' music video below. The animation is adorable, and that fabulous song is now firmly planted in my head, just like it soon will be in yours.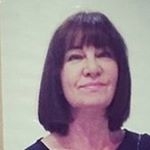 Latest posts by Michelle Topham
(see all)