Scottish indie, art pop, rap and soul group Young Fathers' 'In My View' was one of the cool tracks played on last night's The Equalizer on CBS — The Equalizer, Season 3, Episode 5, "Blowback".
The song was played on the show's soundtrack as Dante is looking at old photographs when his son arrives, and as Manny discovers the notice showing his gym was paid off.
Young Fathers' 'In My View' was the second single released from the group's third studio album Cocoa Sugar, which was released in 2018 on the English indie label Ninja Tune.
It was one of three singles released from the award-winning album (named Scottish Album of the Year). An album that also charted high in the United Kingdom, hitting #1 on the UK R&B Albums chart, as well as at #4 on the UK's Independent Albums chart, and #28 on the UK Albums chart.
Cocoa Sugar also gained traction in Belgium, hitting two Belgian music charts.
Young Fathers comprises Alloysious Massaquoi, Kayus Bankole and Graham 'G' Hastings, all three of whom grew up in Edinburgh, Scotland, although Alloysious Massaquoi was born in Nigeria and Kayus Bankole spent several years living in Nigeria as a child.
The trio was formed in 2008, and since then has released four studio albums, two mixtapes and more than a dozen singles. Their latest release was their fourth album Heavy Heavy, which came out earlier this year.
Listen to Young Fathers' 'In My View' as heard on The Equalizer last night on the trio's Cocoa Sugar album, and in the song's beautifully filmed music video.
The track itself is a half sung, half rapped song, with an addictive beat and a mournful chorus that sticks longer after it ends.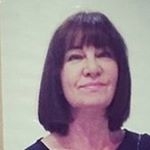 Latest posts by Michelle Topham
(see all)