Zara Larsson and MNEK kill it on The Ellen Show with 'Never Forget You'
I've been saying for ages that 18-year-old Swedish singer Zara Larsson is going to be a massive international star some day. So, when she appeared live on The Ellen Show today with British singer songwriter MNEK, singing their hit single 'Never Forget You', and they both killed it, there was no surprise from me.
After all, the song is fabulous, and they are both on point performing live.
And it's a gorgeous dance track as it's soulful, catchy, memorable and, when you watch Larsson and MNEK singing it live together on Ellen, they have so much energy and bounce it off each so well, it just makes you like the song even more.
'Never Forget You' was released in Europe in July last year, and immediately shot to the number 1 spot in Sweden, number 2 in Norway, 4 in Finland and number 5 in Denmark and the UK.
Of course, like often happens in the US, 'Never Forget You' took longer to chart. But now it has, it's doing extremely well on the Billboard charts, hitting number 2 on the Hot Dance/Electronic Songs chart and number 15 on the Billboard Mainstream Top 40 this week. And it has just reached number 10 on iTunes.
Larsson has also been heavily publicizing it around the US, as she knows how slow music peaks in the United States compared to Europe.
Like she told Billboard, " You just have to be patient and trust the marketing team, because America is so huge. It takes some time to break a record. [In Europe], you can release a song on Monday and it can be No. 1 on Friday".
Watch Zara Larsson and MNEK performing 'Never Forget You' on The Ellen DeGeneres Show today in the video below. It's a perfect performance.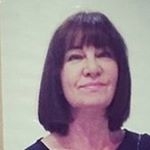 Latest posts by Michelle Topham
(see all)