Swedish singer Zara Larsson is my Repeat Rotation Video today with her single 'Uncover', a song that already has over 14 million views on YouTube in the four months since it was uploaded.
'Uncover' comes from Larsson's EP Introducing, which was released in early 2013. The song hit the number 1 spot in Sweden and Norway soon after.
Now, the track has been re-released as part of Larsson's international debut EP. Yep, her American record company is starting a big push of her and her music so, if this is the first you are hearing of her, expect to see her a lot more soon.
And don't let Zara Larsson herself fool you. She might only be 17 years old, but she has a phenomenal voice. So much so, she's like a cross between Sia and Rihanna. Just amazing vocally.
She's also the winner of the Swedish talent show Talang, which she won when she was just 10 years old. So, no, not new to the music business either.
Watch Zara Larsson's 'Uncover' video below. Isn't that a great song, and isn't her voice superb?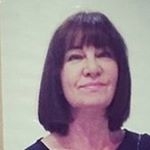 Latest posts by Michelle Topham
(see all)