Zara Larsson's 'Lush Life' is a Fun, Uptempo R&B Number (Official Video)
Swedish singer Zara Larsson has released the official video for her new single 'Lush Life'. The video is currently only available on the website of the Swedish newspaper Expressen (which, thankfully, allows video embeds, although streaming quality is poor. Sorry), but it can be watched anywhere.
As for the song 'Lush Life', it was written by Emanuel Abrahamsson, Linnea Södahl, Iman Hultén, Markus Sepehrmanesh, Christoph Bauss and Fridolin Walcher, and is a fun uptempo pop R&B song that suits Larsson, her personality and her voice perfectly.
It's also from her upcoming second album, and can currently be grabbed on iTunes.
Meanwhile, watch the official video below, although I recommend the official audio video more (see below that) as, being YouTube, it actually streams without problems.
For more on Zara Larsson, check out her beautiful video for 'Uncover'. For me, it's still the best song she's released so far.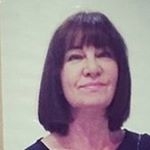 Latest posts by Michelle Topham
(see all)