Well Zayn Malik hasn't wasted much time getting new music out. He only left One Direction last week and he already has a new demo song just released on Soundcloud.
Malik's new song is called 'I Won't Mind', and it's a mellow folk ballad that's actually very listenable. Especially as Zayn Malik sounds quite plaintive and sad and, yes, honest on it.
The track was produced by Naughty Boy, the English songwriter and producer who has worked with Jennifer Hudson, Cheryl Cole and others, and currently consists of just an acoustic guitar and drums.
And, of course, 'I Won't Mind' has only been up for a few hours and hordes of disappointed One Direction fans, little girls mostly, are slamming Zayn from here to eternity. I can see why he left the band honestly, if that's the mentality he's had to deal with from fans who supposedly "loved" him. No wonder he was so unhappy.
Listen to Zayn Malik's new song 'I Won't Mind' below. It's nice, isn't it?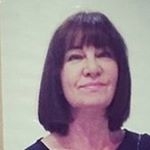 Latest posts by Michelle Topham
(see all)