Zayn Malik released his first solo album this week. Called Mind of Mine, not only is it better than I expected, it's actually very good.
As a follow up today, Zayn also gave a general release for the official video for 'It's You', a track from the new album and a video that, for the last month, has only been available on Apple's music service.
The video for 'It's You' is filmed in a classic 1930s Hollywood style and follows Zayn as he watches a woman he is obviously in love with. But, according to the lyrics of 'It's You', and to the video itself, while he might be in love with her, she has no interest in him at all.
Instead, Zayn moons around watching her from a distant, until she drives away in the early morning light, leaving him staring out of a window as her car disappears down the driveway.
Watch Zayn Malik's official video for 'It's You' below. Fans are sure to love it as it casts him as the one who is jilted, and will leave them dying to rush off to console him.
And, of course, buy his new album Mind of Mine. It really is a lovely debut.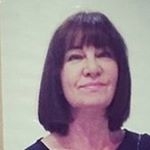 Latest posts by Michelle Topham
(see all)