Zedd and Liam Payne's club-pop song 'Get Low' likely to do well in clubs this summer
Former One Directioner Liam Payne is continuing on with the single releases. Today it's his latest song 'Get Low' that got a release, and it's another electro club-pop/dance oriented track fans are sure to love.
Like his debut single 'Strip Down' featuring Migos MC Quavo, which was released in early June, it's also another collaboration.
Advertising
Payne's 'Get Low' is a collaboration with German record producer and electro house DJ and musician Zedd. And it's club-pop enough that I'd say it's going to do very well in clubs this summer, especially as it has that hot summer tropical feel club-goers love so much, and Payne sounds quite sexy while he's singing it.
According to Rolling Stone, the collaboration was instigated by Zedd too, and not the other way around, as he was already working on 'Get Low' before he and Liam Payne met. Once he'd met Payne, he decided having him sing on the song might add something cool. Which, of course, it did.
Listen to Zedd and Liam Payne's club-pop 'Get Low' in Zedd's VEVO video below. And enjoy the tropical visuals.
As for Liam Payne, he apparently has another song coming up soon called 'Bedroom Floor', and he's still working on his debut album — an eclectic mish-mash of different genres that sounds like it may be very interesting.
The album will be released on Capitol Records possibly this year, but there is no concrete date yet as to when.
Advertising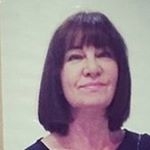 Latest posts by Michelle Topham
(see all)