Japanese rock group Zutomayo's lead singer ACA-Ne showed up on what has to be one of my most favorite ever YouTube channels this week with the band's song 'Can't Be Right' ((正しくなれない).
The channel is The First Take, a YouTube channel run by Sony, and one that features a slew of top Japanese singers and bands performing one or more of their most popular songs live in just one take.
In other words, if they screw up, they screw up and that's what we listen to.
With Zutomayo's ACA-Ne, of course, there was no screw up as she is just about note perfect every time she sings.
And yes, just like every other live Zutomayo performance, ACA-Ne's face was not lit so, no, while we all think she is fabulous, we still do not know who she is.
The release of Zutomayo's ACA-Ne's 'Can't Be Right' The First Take performance also follows on from another song she recorded during the same session.
That song — 'Byōshinwo Kamu' (秒針を噛む)' — was released on the same YouTube channel last week and already has over 4.2 million views.
Listen to Zutomayo's ACA-Ne performing 'Can't Be Right' along with last week's 'Byōshinwo Kamu' then, if you love Japanese music and have missed this superb YouTube channel showcasing it, subscribe to The First Take channel.
A channel that has only been around for about a year, and is heading rapidly towards a billion views already
You can also hear more first takes from the channel on Leo Sigh here.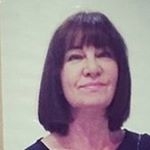 Latest posts by Michelle Topham
(see all)