10 best songs from popular TV shows from Bishop Briggs, Amber Run, Disturbed and more
The 10 best songs from popular TV shows
If you discover a lot of your new music from songs you hear on popular TV shows, you are not alone. Even as a music journalist, I still come across songs I have not heard before, or artists I was not familiar with until I heard them on one of the many TV shows I watch.
So, today, I thought it would be interesting to look at some of the best songs from popular TV shows, just in case you missed these, and you can catch up.
You never know, you may come across an exciting new artist that creates the type of music you just love.
These 10 songs are not in any particular order. Just songs I think were brilliant choices for the shows they were featured on.
Best songs from popular TV shows
10. 'Human' — Rag'n'Bone Man
British singer songwriter Rag'n'Bone Man's debut album skyrocketed to the top of the charts last year in a slew of countries, including the UK.
One of the reasons was 'Human', one of the singles from the album, is such a powerful and emotional anthem song, and one Rag'n'Bone Man sings with seemingly hardly any effort at all.
The song was so popular, especially for inclusion on soundtracks, 'Human' has already been used on several TV shows including last week's episode of Suits, The Good Doctor, Into The Badlands and Oasis. The song currently has more than 503 million views on YouTube, and views are still climbing.
'Human' even sparked a fabulous cover version, and a gorgeous black and white music video from Austrian singer Conchita Wurst. And yes, she really delivered.
9. 'Fickle Games' — Amber Run
This is one British indie rock band I completely missed until last weekend, when I heard Amber Run's stunning song 'Fickle Games' on Suits.
Since then, I have bought the album it came from — For A Moment, I Was Lost — and listened to 'Fickle Games' well over a hundred times since.
And, of course, sent the band a tweet saying "How on earth did I miss you?"
Because it is lead singer Joshua Keogh's plaintive and utterly gorgeous vocals that make this song stand apart. And, of course, the fact that, once you have heard of them, you learn the entire album is just as fabulous as this song.
8. 'Out Of My Head' — John Newman
The USA network show Suits has introduced me to so many artists or songs, I have lost track. All I can say is whoever, that show's Music Supervisor is, man, they are doing a good job.
'Out Of My Head' from British singer songwriter John Newman's debut album has to be my favorite song from that show, though.
Because Newman's vocals are stunning, the song is incredibly powerful and, oh yeah, he is from a small town in the UK about 15 miles from where I grew up. So he makes a Yorkshire lass proud.
7. 'Sound of Silence' — Disturbed
Alternative metal band Disturbed released a gorgeous cover version of Simon & Garfunkel's 'Sound of Silence' back in 2015. A version that quite shocked fans at the time, as it is so far removed from what Disturbed usually produces.
To me, Disturbed's 'Sound of Silence' is far more powerful than the original too, as it moves away from the mostly calm and quiet Simon & Garfunkel classic, into a song full of power, anger and rage.
Disturbed's version of 'Sound of Silence' was recently featured on The Blacklist. Another show with a stellar Music Supervisor if the truth were told.
6. 'Hell To The Liars' — London Grammar
Another of the 10 best songs from popular TV shows is 'Hell To The Liars' by the British indie pop trio London Grammar. The shorter single version was the song featured in an episode of The Royals.
There is a longer album version, however, that is even prettier, due to a 2-minute musical intro that is absolutely gorgeous.
'Hell To The Liars' is from London Grammar's second studio album Truth Is A Beautiful Thing, released in 2017 via the Ministry of Sound label.
It was a very successful album for the trio, debuting at number one on the UK charts, selling 43,403 in just the first week.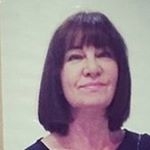 Latest posts by Michelle Topham
(see all)