Aina the End's 'Red:birthmark' is gorgeous and terrifying
The incredibly talented Japanese singer Aina the End has just released a new music video for her 10th digital single, and it is another superb avant garde release for the indie rock singer.
A singer who never hangs out with the crowd, but always creates unique music videos that are visually spectacular, while also making you think.
The song is Aina the End's 'Red:birthmark', which is also the ending theme for the ongoing anime series Mobile Suit Gundam: The Witch from Mercury, Season 2.
The song was written, composed and produced by TK from Ling tosite sigure and, if you are familiar with his work (Tokyo Ghoul's 'Unravel' anyone?), you can easily hear his mark on the powerful rock track.
The 'Red:birthmark' music video features Aina the End, alongside dancer Aoi Yamada, with both women producing a video that is both gorgeous and terrifying in its energy and powerfulness.
Aina explains why she created 'Red:birthmark'
In the notes to Aina the End's 'Red:birthmark' on its YouTube page, the singer has this to say about her latest release:
It's Aina the End. As various conflicts arise within me, there are moments when I cannot live without overcoming them.

In this song that TK wrote, I felt the strength to face such pain while coexisting with it. I awakened the girlishness and stagnation in myself and tried to describe them with my voice.

Fascinated by the power of Gundam, I took on a new challenge. Thank you very much for such a wonderful opportunity. I hope you can add a colorful flower to Mobile Suit Gundam: The Witch of Mercury.
Aina the End's 'Red:birthmark' single was officially released on April 10th, and went on to hit #6 on the Oricon Digital Songs chart.
No surprise really as, combine the phenomenally-voiced Aina with the incredibly talented TK, and that kind of collaboration is a match made in heaven between two ridiculously gifted musicians.
Hopefully, they will get back together again and do more.
Watch Aina the End's Red:birthmark music video below for the Mobile Suit Gundam: The Witch from Mercury, Season 2 ending theme song, and check out all that massively powerful energy.
Meanwhile, you can watch the ongoing Mobile Suit Gundam: The Witch from Mercury, Season 2 via Crunchyroll.
RELATED: How old is Aina the End, what is her real name and when is her birthday?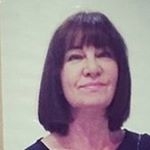 Latest posts by Michelle Topham
(see all)