Battle for Happiness, Episode 2 has increase in audience as ENA murder mystery comes to a violent conclusion
The social media-focused murder mystery Battle for Happiness, Episode 2 aired in South Korea last night and experienced a quite substantial rise in its ratings.
Both nationwide and in Seoul.
Those Battle for Happiness, Episode 2 ratings, according to Nielsen Korea, were 0.92 percent of the audience share, which is an increase of 0.22 percent over the drama's first episode.
In Seoul, Nielsen is reporting the ENA drama earned a higher 1.10 percent share of the capital city's audience, which also placed it in 7th place for the night.
The drama, titled 행복배틀 in Korean, airs on ENA in South Korea every Wednesday and Thursday at 21:00 (KST).
Where to watch Battle for Happiness internationally?
Unfortunately, for international viewers, ENA has not secured licensing for the murder mystery drama in most regions of the world, so it appears this one will be a low-watched drama overall.
Unless it pops up on international streaming services at a later date, of course. Fingers crossed.
Meanwhile, Battle for Happiness is airing via Amazon Prime Video in very select regions (mainly in Asia), but most potential viewers on social media and in various forums are reporting it is not legally available in their region.
A pity as I can report the first two episodes are well done and interesting, and the cast is stellar.
Battle for Happiness stars Lee El, Jin Seo Yeon, Cha Ye Ryun, Park Hyo Joo, and Woo Jung Won.
The ENA drama follows a group of affluent mothers who will do anything they can to destroy other mothers' social media influence.
Until a violent murder of one of their group takes place.
RELATED: What's that FABULOUS song playing over the end credits of Battle for Happiness?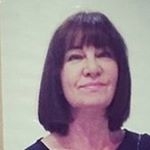 Latest posts by Michelle Topham
(see all)