The Lee El-lead suspense drama Battle for Happiness, Episode 4 ratings are out via Nielsen Korea, and let's just say things are looking increasily good for the ENA drama.
In fact, Battle for Happiness, Episode 4 ratings show the drama earned 1.17 percent of the audience share in its time slot last night.
A number that is not only an increase of .46 percent higher than the drama's first episode, but also the drama's highest rating nationwide yet.
In the country's capital city of Seoul, the Battle for Happiness, Episode 4 ratings were even higher with the drama garnering 1.61 percent of the city's viewership.
With 12 more episodes yet to air, and the excitement in the murder mystery ramping up with each new episode, those ratings are only likely to increase further as the drama heads towards its finale on July 20th.
What international audiences are saying about Battle for Happiness, Episode 4
While the drama is currently one of the least-watched dramas outside Korea, primarily due to it only being available to stream via Amazon Prime Video in select regions and one of those regions is NOT the United States, those who are watching it seem to be gripped by the drama's recent events.
On My Drama List, where a large percentage of K-drama viewers congregate, the comments after Episode 4 range from:
This drama I am loving, you can't turn away.

First can we say how cute Lee Jin Seop (played by Son Woo Hyun) hair was when Jang Min Ho (Lee El) came in after he was watching the girls. Too funny.

We already know that none of these women are friends. Everyone is either sleeping with one of their husbands or the women are sleeping with one of them as well.

Or just someone that you wouldn't even suspect, maybe some swinging is going on.
to other positive comments like:
Episode 3 and it's getting spicy already , love it <3.
While the rating is only at a 7.9 out of 10 on the website, that will likely increase too as the drama continues its run as comments for the first episode were much less positive than they have been consistently running for the last three.
Battle for Happiness stars Lee El, Jin Seo Yeon, Cha Ye Ryun, Park Hyo Joo, and Woo Jung Won, and is airing on ENA every Wednesday and Thursday at 21:00 (KST).
RELATED: What is the song playing at the end of Battle for Happiness, Episode 1?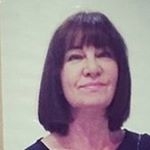 Latest posts by Michelle Topham
(see all)