Beck's 'Up All Night' video slams drunken college parties with a parkouring female superhero
Beck's new video for Up All Night was released late yesterday. It's a music video for a single he released back in 2016, but one that will appear on his 13th studio album Colors.
The video was directed by CANADA, and features a woman who is determined to show how disgusted she is with the drunk, debauched scene of many college campuses.
She starts off by kicking down a traffic sign so she can use the visual as a make-shift shield, armors up in imagined armor and then bursts through the door of an out-of-control dorm party parkouring through the crowd of drunk party-goers and out the other side.
Soon she's in another part of the dorm and another drunken mess, where it turns out she's actually in search of a specific man. A man who is passed out and having his face drawn on by someone equally blitzed.
Being the super hero she is in her make-shift armor, she picks him up and carries him away.
Related: Watch Beck's psychedelic lyrics video for new release 'Dear Life'
The last we see of the pair, she is driving a classic Camero and he is 'surfing' on the roof of the car.
Beck's 'Up All Night' follows on from previously released songs 'Wow', 'Dear Life' and 'Dreams', all of which will be included on his upcoming new album.
He also released another previously unheard track 'No Distractions' yesterday as well.
Beck's new album Colors will be out on October 13 on Capitol Records.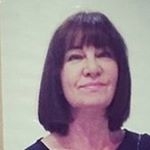 Latest posts by Michelle Topham
(see all)