'Higher' — the latest single from indie pop singer songwriter Bishop Briggs — got an official visualizer video today. A video that, both visually and music-wise, is pretty damned stand-out.
Because the Bishop Briggs 'Higher' visualizer is powerful in its simplicity, as it just features the singer wearing a bright orange jumpsuit and with her hair in bunches filmed sitting cross-legged on a bluescreen stage floor.
Visuals of Briggs' tattooed arms and hands raised into the sky move in the background as Briggs sings 'Higher' — a catchy power pop song.
A song that was obviously written to let women know, they can survive anything thrown at them and do whatever they want to do, as long as they believe in themselves.
Musically, too, 'Higher' is big, wild, loud and incredibly catchy, and with Briggs and her usual massive emotions all out there on display.
Bishop Briggs' 'Higher' is currently a stand-alone single from the British-American pop singer.
The song's lyrics push their message by talking about being a much stronger person now that the one she used to love is no longer in her life.
Bishop Briggs' live version of 'Champion' is rocking, powerful and with stunning vocals
In other words, it is not being currently loved that gives her power. Instead, it is having been loved and then realizing, even though she no longer has that, she is even stronger in her own right.
Watch Bishop Briggs' 'Higher' visualizer video and make a note of just how much emotion she always has fully on display every time she sings.
Emotions that often seem to be ripped from her very soul.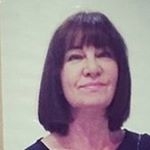 Latest posts by Michelle Topham
(see all)