As Blackpink's Jisoo is sending increasing signals she is moving towards a solo career, word is now out the Korean singer is filming the music video for her first solo single somewhere outside Korea.
The title of the song for Jisoo's music video has not been released, nor have details about exactly where the video is being shot.
All that Jisoo's agency YG Entertainment would divulge is this statement, which was released earlier today:
"The music video for Jisoo's solo track is being filmed entirely overseas in strict secrecy. It is worth looking forward to, as we have invested the highest production costs of all Blackpink videos to date".
In other words, if your artist is kicking off her solo career, you want to make sure she does it in style, eh?
The 28-year-old Jisoo has been hinting at a career after Blackpink for quite a few months now, with one of her first serious solo project's kicking off in January with the launch of Jisoo's Happy Jisoo 103% YouTube channel.
A channel with all income being donated by the singer to charity.
Jisoo has only released four vlog videos on the channel so far, yet it has already reached more than 3.5 million subscribers, and earned the Korean artist over 24 million views.
The year before that, Jisoo also starred in the K-drama Snowdrop under her real name of Kim Ji Soo and in the lead role of Eun Young Ro. Her first major acting role, and one she carried off beautifully.
With her first single likely out soon, and the music video for it already being shot, it is likely Jisoo's solo singing career will get even more attention going forward.
And no, I am not saying Blackpink is breaking up any time soon.
Only that, as Jisoo moves into her 30s and then 40s, like most members of Korean girl groups, she isn't likely to still want to be performing as a group as she matures.
That is why she is now laying the groundwork to make sure she can make a smooth transition when the time does come.
Meanwhile, Jisoo's next appearance as a member of Blackpink will be in April when the group headlines at Coachella in the United States.
As for Jisoo's first solo music video, we will keep you posted with more news as it is released.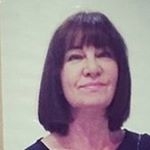 Latest posts by Michelle Topham
(see all)