A Bottom-tier Character Tomozaki trailer has just been released for the upcoming new anime adaptation of the Yuki Yaku light novel series, and it's cute.
The 45 second teaser trailer does little more than introduce successful gamer but social outcast Tomozaki' and his philosophy 'life is unfair and unequal'. It ends with fellow gamer, but much more upbeat, positive Aoi disagreeing with him — 'life is just another game! It's time you take that seriously'.
But, in just those few seconds, you get a good idea of the story of the Bottom-tier Character Tomozaki anime series.
An anime that features two obsessed gamers, one (Tomozaki) who believes there is no walkthrough for life, and that is why it sucks, and another (Aoi), who not only has her own walkthrough but offers to take Tomozaki along with her on it. As long as he agrees to work as hard as she does at it.
She even sets him off on various quests, or medium-term goals, just like happens in his favorite game 'Attack Families'.
Bottom-tier Character Tomozaki stars Gen Sato (Dr. Stone) as Fumiya Tomozaki, Hisako Kanemoto (Assassination Classroom) as Aoi Hinami, Ikumi Hasegawa (If My Favorite Pop Idol Made it to the Budokan, I Would Die! ) as Manami Nanami and Ai Kanyano (Chihayafuru) as Fūka Kikuchi.
Shinsuke Yanagi (The Ryuo's Work is Never Done!) is directing the series, with Akane Yano (High School Prodigies Have It Easy Even In Another World) is character designer and Fumihiko Shima (Myriad Colors Phantom World) is overseeing scripts.
The most exciting news, however, at least for someone who is a huge Non Non Biyori fan, is the news that Hiromi Mizutani will be composing the series' soundtrack.
Considering his Non Non Biyori music created one of the best soundtracks in anime history, that alone makes Bottom-tier Character Tomozaki worth watching for this writer.
Bottom-tier Character Tomozaki will air in January, 2021. It is being animated by project No. 9. (Didn't I Say To Make My Abilities Average in the Next Life?!).
Watch the just-released Bottom-tier Character Tomozaki trailer below and check out today's tweet from character designer Akane Yano below that, showing off the gorgeous character designs for all the main characters.
公式HPでは各キャラの立ち絵&紹介があります🌟
ゆずの太もも描くの楽しい(*´罒`*)https://t.co/xLPs8w1ImM pic.twitter.com/zk7bGRtrEh

— 矢野茜 (@if_224) October 16, 2020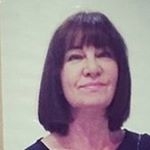 Latest posts by Michelle Topham
(see all)