Bruno Major's 'Just The Same' is a magnificent clap beat song that has the British singer proclaiming his loyalty to the woman he loves, even if she treats him worse than anyone ever has.
It is also the song that was featured during the early scenes of The CW comedy drama series In The Dark, Season 2, Episode 9, "How To Succeed in Business Without Really Dying" as Dean is taking Chloe home, after Murphy's cane has been given back to her.
And 'Just The Same' is a perfect reminder of how much love can sometimes shut down our rationale and make us do things we may later on regret:
Drag me through the dirt cut me to the bone
Leave me for dead and laugh your way back home
I'd still be smiling, like a madman in the rain
And I would love you just the same
Emotions so many people that listen to it can likely relate to.
'Just The Same' is from Major's second album A Song For Every Moon.
Released in 2017 via the Harbour record label, the album kicked off a new chapter in Major's career with a U.S. and European tour, a debut appearance on The Late Late Show and an appearance at the Bonnaroo Music Festival in Tennessee.
In the last few years, he has also created a successful career for himself as a songwriter for artists like Tori Kelly, Aquilo, Keane lead singer Tom Chaplin and pop singer Liv Dawson.
RELATED: In The Dark's latest episode also featured 'LoveFool', that fabulous song from The Cardigans
Listen to Bruno Major's 'Just The Same' as played on In The Dark in the video below, and on his album A Song For Every Moon, and you'll see why so many other artists perform the gorgeous songs he writes.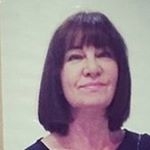 Latest posts by Michelle Topham
(see all)