I have not listened to a Repeat Rotation Video, or written about one, since March and a Mrs. Green Apple track I became addicted to.
But today is the day to kick that back off again — and in particular today because I am currently obsessed with a recent release so badly, I have been playing the song's music video for half the day, then playing the song over and over again on Spotify.
The song?
American indie folk band Caamp's 'Lavender Girl'.
One of the singles from the Athens, Ohio-based band's third studio album, Lavender Days, which came out last month, and a song with such an addictively beautiful banjo melody, it is impossible not to listen to it again and again.
And be obsessed with the lyrics as well, if the truth be told:
I'd never spoke
To one like you before
Told you all my secrets
And you wanted more

I'd never looked
Into eyes as clear as yours
And every time I lose it
Nothing matters more
Caamp's 'Lavender Girl' also came with an official music video — the one I currently have on Repeat Rotation.
The quirkily animated video features a paper ladybird flying through a country scene, onto the hand's of a silhouetted woman, and then on and on through the seasons.
Until, as the video ends, it lands on a picnic table and rests.
As for Caamp, I must admit, I was not familiar with this superb alt-folk band. Not until YouTuber Isabel Paige featured their song 'Books' on one of her videos in late 2020, and I began to take notice.
Listen to Caamp's 'Lavender Girl' as my Repeat Rotation Video today in the song's lovely animated music video and, like always with my Repeat Rotation Videos, play it on repeat and LOUD, LOUD, LOUD.
You can also hear 'Lavender Girl' on the band's recently-released album Lavender Days down below.
An album that, by the way, is well worth a complete playthrough, several times, as well. As Ye Gods, it's gorgeous.
Listen to more of my Repeat Rotation Video obsessions here on Leo Sigh.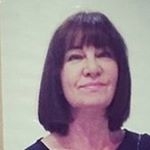 Latest posts by Michelle Topham
(see all)