The upcoming isekai anime In the Land of Leadale got a funny new trailer today showing protagonist Cayna meeting her 200-year-old adult children.
Yep, 200-years-old.
That's because Cayna the Half-Elf, previously real life girl Keina Kagami before she died and was reincarnated in the VRMMORPG she played, had created those 'children', and other family members, when she used to play the game.
Now, after death, Keina is reincarnated in the game but 200 years in the future. And, of course, those children are still alive, and they're calling her "Okāsan" (mother).
In the Land of Leadale is based on the light novel series written by Ceez and illustrated by Tenmaso, and published in English by Yen Press.
They describe the story's beginnings this way:
After a horrific accident put her on life support, the last vestige of freedom Keina Kagami had was in the VRMMORPG World of Leadale. When she wakes up in the body of her game avatar, though, Keina-now Cayna-finds that the worries of her old life appear to be a thing of the past, but somehow this new land doesn't seem to be quite the Leadale she remembers…
In the Land of Leadale is being animated by Maho Film (I'm Standing on a Million Lives), with Takeyuki Yanase (In Another World with My Smartphone) directing.
Watch Cayna meet her 200-year-old children, who are cuter than cute, in the just released new In the Land of Leadale trailer.
If the anime itself is as wonderful as the trailer makes it look — with its beautiful art style, great animation, superb voice acting and funny situations — then this could be one to keep an eye on.
In the Land of Leadale releases on January 5th in Japan. Crunchyroll will be streaming it outside Japan. Yay!
You'll find the anime's official website here.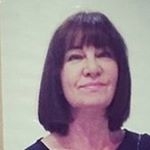 Latest posts by Michelle Topham
(see all)