Phenomenal electro pop, jazz singer-songwriter Charlotte Cardin, and just about my favorite Canadian artist at the moment, has yet another gorgeous song out this week. (Is anything she releases not just the most perfect thing?)
Called 'Daddy', Cardin's latest single is a rich, sexy, bass-infused, acoustic guitar-accompanied addictive track with lyrics that sound like they should make you feel annoyed.
Annoyed for her that's she's being jacked around.
The problem is Charlotte Cardin's 'Daddy' has such a wonderful, fast-paced beat, and Cardin's voice is so damned beautiful, all this thing does is make you want to get up and dance.
While the song plays over and over again, of course.
To make things even more wonderful than the also just-released official music video for the track (watch that below), Cardin released a live version of 'Daddy' today.
A live performance recorded at her record label Cult Nation Records in Montreal.
That one is just Charlotte and her acoustic guitar, bass player Mathieu Sénéchal, and some serious beats, all having fun together in a dark room. A combination that makes this live version of 'Daddy' one of the best things I have heard all month.
As for 'Daddy', Cardin talked about the song this way:
"Daddy' is a song about kissing your crush right by the open bar. Your crush's other crush, standing by the shrimp buffet, sees it all. Your crush can't choose between their two crushes, so you jump right in and choose for them. 'Daddy' is a song about knowingly making a bad decision and loving it."
Watch Charlotte Cardin's 'Daddy' live at Cult Nation in her video below.
Because, man, isn't she just ridiculously better and better with every new thing she releases? And doesn't 'Daddy' just take over from your last Cardin obsession with her luscious 'Passive Aggressive'.
I know it does mine.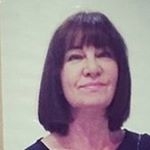 Latest posts by Michelle Topham
(see all)